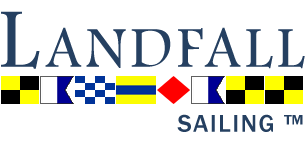 At Landfall, we view Sailing as a complex and challenging sport that can be pursued in as intense or casual of a manner as you choose. It is a sport that combines physical exercise with an understanding of aero & hydrodynamics, teamwork, strategies and lifetime learning opportunities. There is an excitement and serenity when your engine is silent and the only sound is that of the wind, waves and friends.  If you occasionally dream of sailing around the world, chartering in the Caribbean, or simply want to sail in your local waters and expand your boating skills, we are confident that you have come to the right place.
NauticEd Certified Training School
Landfall Sailing is a certified NauticEd practical training school & chartering company. Our instructors have over 20 years of sailing and chartering experience that includes the Texas Gulf Coast, open water offshore crossings, British and U.S. Virgin Islands, Puerto Rico and the California coast.
We are intimately familiar with our primary training and chartering location, Lake Travis, which is a variable level lake. It is important for your safety that you choose a company for your charters & training that know our waters very well. We make it a point to share our experience and knowledge with students to make their boating experience safe and enjoyable.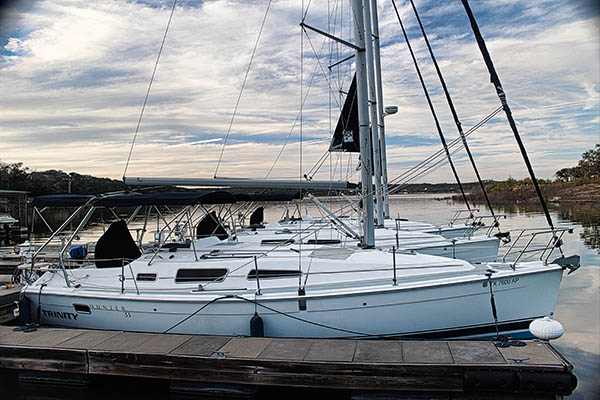 Our immaculately maintained fleet includes three Glen Henderson designed, 33 foot, Hunter coastal cruisers; they are clean, crisp and modern. Each boat is equipped with full instrumentation, chart plotters, autopilots, and Yanmar diesel engines. One of our training yachts is also equipped with radar. These boats are roomy, feature responsive handling and contain the same systems that you will find on fine charter yachts worldwide.